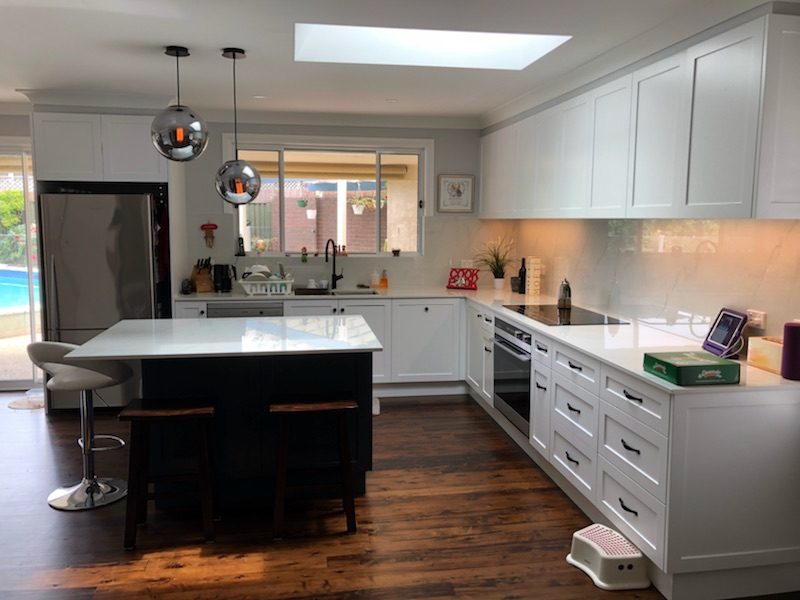 22 Oct

How much is my home extension likely to cost?

Over my years in the residential building industry, a question that comes up regularly in conversation is: "how much does an extension cost?"

It's a valid question for anybody considering renovating their family home, but it's in the same vein as asking how long is a piece of string. There are so many variables to consider when trying to come up with an estimate, or even give a 'ball park' figure.

Aside from the obvious considerations such as the size of the extension, whether it will incorporate rooms such as a kitchen or bathroom, which are typically the most expensive rooms to construct because they need services such as water, sewage, gas tiling etc. And whether it will be a ground floor or second storey addition, there are a lot of other factors that will also influence the price.

Generally speaking, a ground floor addition will be more cost effective than a second storey extension. Adding space at the rear of a dwelling is generally more straightforward so long as local council requirements taking in distance to neighbouring boundaries, height requirements and similar are met, and access to the site are favourable.

A straight forward site cut with easy access for machines will help provide an efficient build process. Before you know it, your new sub-floor or concrete slab will be down, closely following by framing, the build progress will really be noticeable from the day to day progress. A second storey extension will take longer preparation time, and typically involve additional resources, and costs, such as structural engineers and additional permit requirements.

When originally built, most existing single storey homes were not constructed with the thought that in the future they might be converted and built upon with a second storey. As a result considerable checks and measures need to be undertaken to ensure that the foundations of the existing dwelling are able to cope with an upstairs extension, this could involve strengthening of concrete footings, modifying load-bearing walls or even structural steel posts and beams.

The style and level of finishes depending on types of flooring such as timber, tiles, carpet, polished concrete; door hardware, tap wear, sinks, showerheads and screens, light fixtures, glazing and so forth, can also lead to a huge price discrepancy depending on what you want to achieve.

But I know that you didn't read through the article this far, to not be given at least some indicative costings on the price of an extension right?
Crunching the numbers
As a general guide, and bearing in mind some of the issues that we've covered in trying to accurately price a 'typical' extension, Archicentre Australia, a national provider of design, advice, assessment and inspection services have developed a comprehensive cost guide outlining all considerable elements of a home extension.

For an extension, they indicate a cost of between $1,900 to $3,600 per square metre, with extra allowances to be made for first floor additions, adverse ground conditions, undertaking consequential works to the existing building and professional fees associated with the proposed works.
So even for a more modest ground floor extension of around 60 square metres, owners should allow from $114,000 to $216,000 as a minimum plus extras.

For a more accurate picture of price, I would recommend taking the time to sit down and list –
How many rooms you want to add in your proposed extension.
What rooms you plan to extend.
The general size of the room extension to be added.
The finishes you wish from entry level through to high end on a scale of 1-5.
And the purpose of the extension, what do I need vs what do I want.

From there we can orgainse a concept plan and then be able to provide a more accurate cost for your unique extension, but until full details and specifications are known, it will still be a general guide.
If you're interested in starting your extension journey with AIB, please contact us because we'd love to hear from you and help turn your visions into reality.